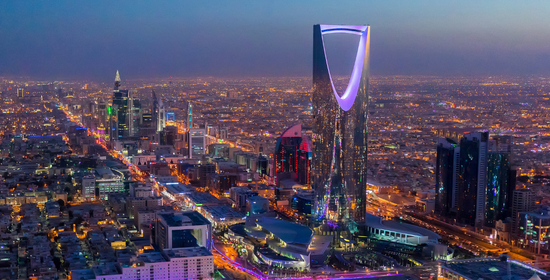 Saudi Arabia is the largest economy in the Arab world and home to a growing food manufacturing and processing sector. Investments in this sector are expected to reach $70 billion in 2030.
This year more than ever, we examine what the kingdom's priorities are towards the F&B manufacturing industry as the world's second-largest oil producer is rapidly going green and as the kingdom's industrial evolution and sustainability unfold, we embark on a steep trajectory.
Saudi Arabia's Minister Environment, Water, and Agriculture, Engineer Abdulrahman bin Abdulmohsen Al-Fadhli announced Saturday a plan to increase the kingdom's self-sufficiency rate of poultry meat by ...

RIYADH: Saudi food firm Wafrah for Industry and Development Co. has signed a contract with German GEA Food Solutions, one of the world's largest manufacturers of food lines and plants. Under the $4 mi ...

RIYADH: Savola Foods Ltd. plans to invest over 1 billion Egyptian pounds ($52 million) to develop its recently acquired bakery unit Egybelg, its CEO revealed. With the latest acquisition of Egybelg, ' ...

Jeddah, Saudi Arabia: ' Sunbulah Group, one of the leading groups in empowering the food industry in the Kingdom of Saudi Arabia since 1980, is setting the standard for producing honey varietals from ...

RIYADH: The Egyptian unit of Saudi-listed Halwani Bros. Co. is in talks to potentially manufacture the famous Saudi food brand, Albaik, in the North African country with an investment of 1 billion Egy ...

MAKKAH:'Agriculture is the world's oldest, most adaptable industry and some of the earliest cultivation techniques are still in widespread use. But as nations address future challenges, authorities ar ...

Saudi Arabia's'Almarai, the Middle East's largest dairy company, plans to invest 405 million Saudi riyals ($108m) to drive its expansion into the seafood business and to secure poultry supplies as par ...