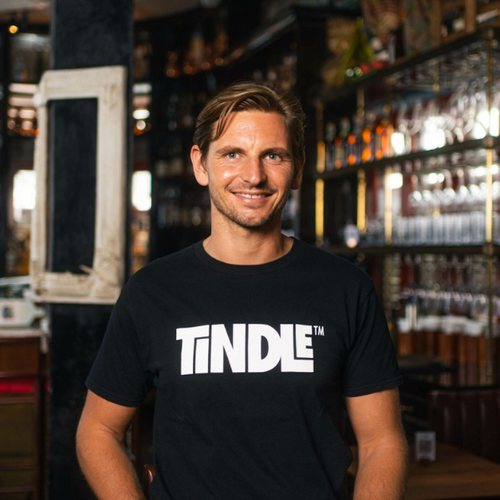 Timo Recker
Co-Founder and Chairman
,
Next Gen Foods (Tindle) (SG)
Timo Recker, Co-Founder and Executive Chairman of TiNDLE Foods
Timo Recker is the Co-Founder and Chairman of TiNDLE Foods (formerly Next Gen Foods), a Singapore-founded food tech company that's harnessing the power of plant proteins to create the most delicious and satisfying food imaginable.
A serial entrepreneur, Timo comes from a life-long background in the food space. Through these ventures, he met co-founder, Andre Menezes, and the two jointly established TiNDLE Foods in Singapore, sourcing a team of established leaders with expertise in plant-based food innovation and consumer products. Previously, Timo was the founder and CEO of German plant-based meat company, LikeMeat. He was responsible for the successful conceptualization, growth, and expansion of the brand into ten European countries, with products sold through 15,000 supermarkets – ultimately leading to the company's acquisition by the global plant-based food company, LIVEKINDLY, Co., in 2020.
Prior to LikeMeat, Timo worked for his family's meat processing company, one of the leading businesses of its type in Germany. It was through this work he became motivated to create a company and products that would leave a better mark on the world — healthier, more sustainable, and less destructive. And that is exactly what he has done, twice now. Timo is a steadfast believer in the power of plants to create a better future for this generation and for those in the years to come.