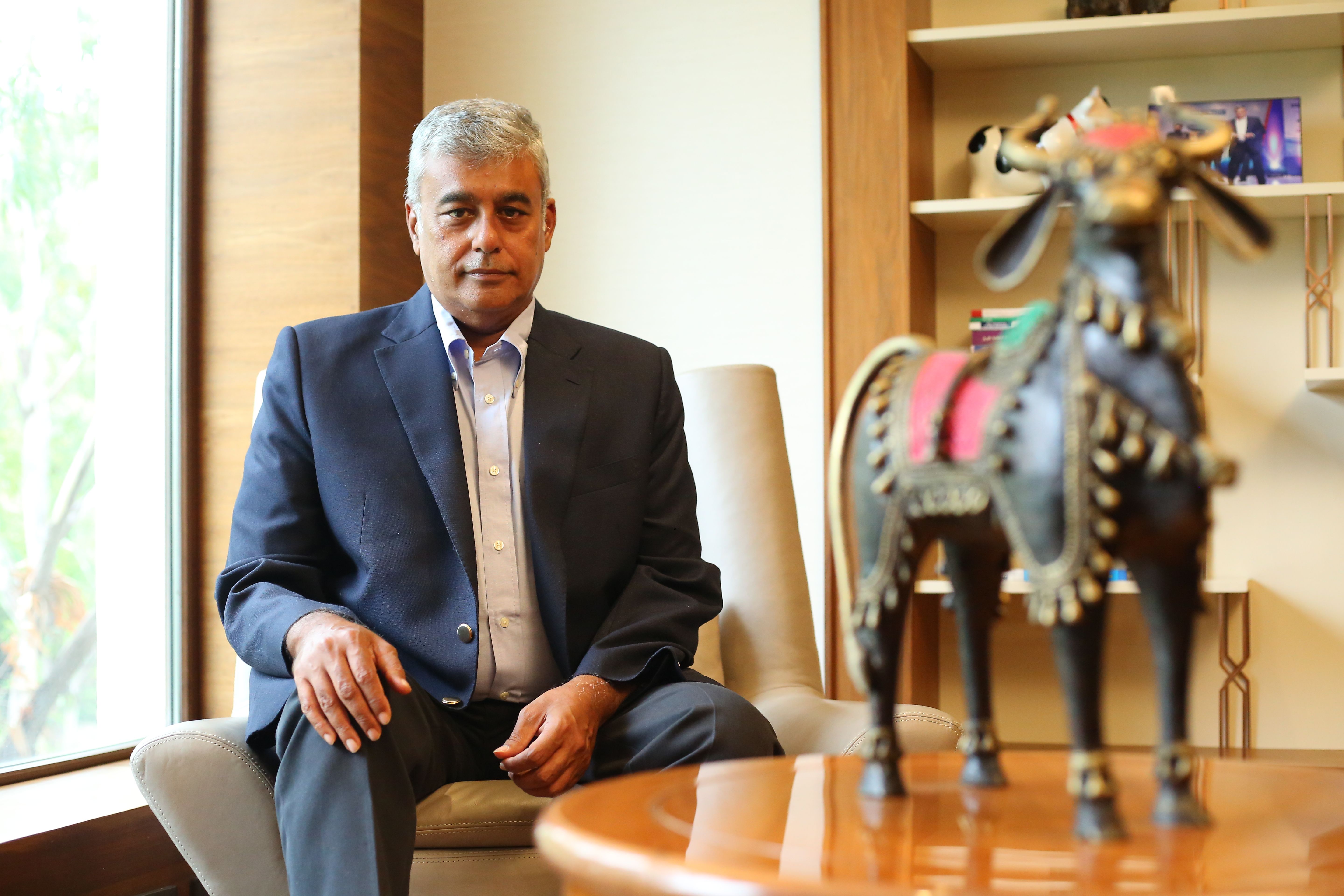 Mr Sunil Reddy
Managing Director
,
Dodla Dairy
Sri. Dodla Sunil Reddy, S/o. Sesha Reddy aged about 54 years is hailing from Nellore Dist, of Andhra Pradesh state. He is a graduate in 'Industrial Engineering' from Mangalore University, Karnataka. Being born and brought-up in an agricultural family, he has natural flair for Agri-business. Sri D. Sunil Reddy's family is well known in the Nellore District. for their Philanthropic services. As a matter of fact, the district General Hospital at Nellore is in the name of their family (Dodla Subba Reddy Govt. Hospital, Nellore). Also, the government women's degree college in Nellore town is in their family name (Dodla Kousalyamma Women's Degree College).
He entered in dairy business during the year 1997 by establishing a Milk processing & packaging facility at Nellore town. After making the first plant and Sales Operations successful at nearby areas like Nellore, Ongole and Chennai cities. Later he has expanded the operations to other southern states. Today, the operations of Dodla Dairy expanded across 11 states in India and spread into 3 other countries Viz Uganda, Kenya and Singapore.
He is actively involved in leading and directing the company towards new technology, systems and finding new avenues for business growth. He is contributory in organizing the required resources and in translating ideas into reality. He takes strategic decisions based on inputs from internal and external stakeholders.
He is passionate about cattle farming and cattle feed activities. Towards this endeavor he has established one cattle farm and one Feed manufacturing unit at Kadapa district AP during 2011 and 2019 respectively.