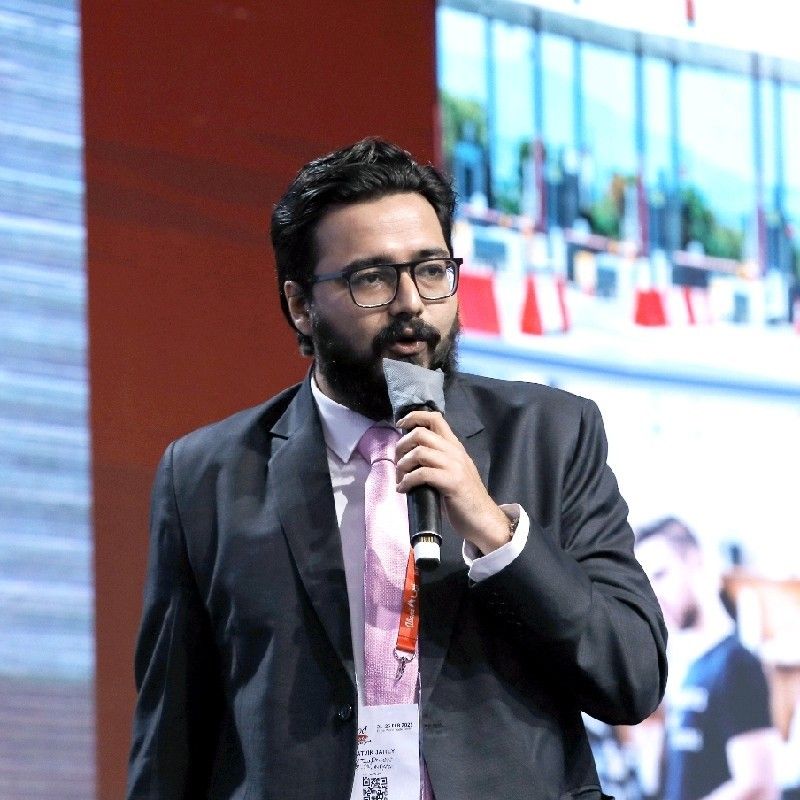 Mr Satvik Jaitley
Satvik is a Senior Consultant & Assistant Manager in KPMG India's Business Excellence practice and manages the Agriculture, Food, FMCG, Hospitality & Foodservice projects & initiatives for the practice. With nearly a decade of experience in Research & Management Consulting. He is an expert in driving Change Management and Transformation journeys focusing on Innovation Strategy Development & Deployment, Innovation Operationalization, and Innovation Commercialization.
Satvik is a Published Innovator and Technologist with nearly a decade of experience in Science Driven Food, FMCG & Hospitality and allied sectors Innovation, proud author/co-author of 14 patents and 6 trademarks in areas of Sensory Sciences, Sleep, Mental Health and Cognition, Probiotics, Functional Foods, Personal Care Products, Hygiene, Oral Health, Tobacco etc.
He has provided strategic advisory & consulting to Enterprises and Governments across 3 continents and 11 countries in Foods & Hospitality Industry of Middle East and Africa, with core focus on Growth Strategies, Innovation, and Market Intelligence, utilizing and acquiring global exposure across the 25+ products, industries and services across the Agri-FMCG-Foodservice & Hospitality value chains.
He is an internationally published columnist and content provider for publications and forums as well as an industry acknowledged Expert Speaker for World Food Security Forum, Gulfood, Dubai-DED, Africa Food Forum, Food HQ Magazine, DHL, Dubai Radio, Dubai One TV etc.
Satvik's specialization and interest is in the field of Innovation Operationalization with 30+ innovations and insights successfully translated from Lab to Market across various Foods, FMCG and Hospitality value chains in India and abroad.
His core forte is driving Innovation Operationalization & Innovation Pipeline Creation driven marketing initiatives for his clients in areas such as Market Entry, Diversification, Product Development and Market Penetration strategies in markets such as Sugars and Sweeteners, Poultry and Meat, Hydroponics, Fruits and Vegetables, Food Packaging, Health and Wellness, Logistics, Agro Technology etc.