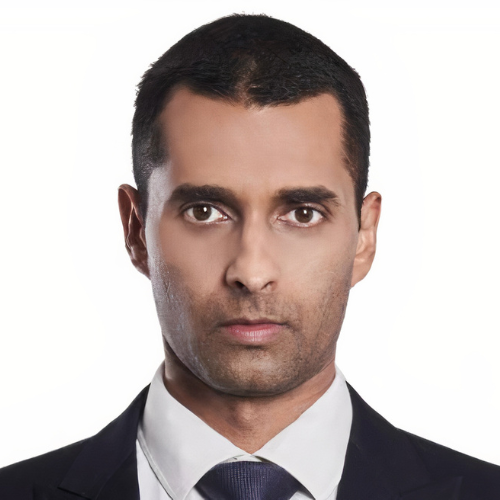 Mr Satish Selvanathan
Executive Chair
,
Good Hope Asia Holdings LTD
Satish Selvanathan is the Executive Chair at Premium Vegetable Oils. He is a Founder of the Lanka Environment Fund, which provides grants to environmental groups in Sri Lanka seeking to address issues in landscape and marine conservation, waste management and sustainable tourism. Satish is a Non-Executive Director of Sejaya Microcredit.
Prior to his current role, Satish was an Ultramarathon athlete and competed in the first 24-hour Spartan Ultra World Championship in Iceland in December 2017.
Before this, he was a Director at Creador, a South-East Asian Private Equity fund, where he led the business turnaround of Asiamet Education Group Bhd. ("AEGB"), a higher education business in Malaysia. He also led the business diligence on Creador's buyout of the D'Apotic pharmacy chain in Malaysia. Satish was a Consultant at The Boston Consulting Group (BCG) in New York, where he worked with financial services, consumer and healthcare clients.
Before this, he worked on the Structured Credit desks at Barclays Capital and BNP Paribas in London, where he traded Mortgage-Backed and Asset-Backed Securities.
Satish is a CFA Charterholder, has an MBA from Columbia Business School & an undergraduate degree in Engineering, Economics & Management from Balliol College, Oxford. He is a CrossFit Level 1 instructor and is a member of the Southeast Asia Regional Executive Committee of the Young Presidents Organization. Satish is a Climate Reality Leader, where he trained under Vice President Al Gore