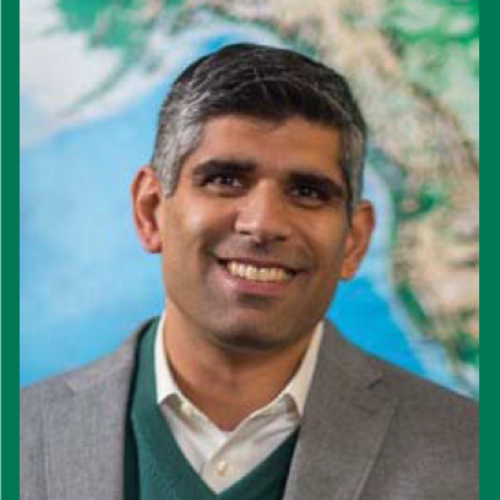 Mr Neeraj K Batta
Senior Vice President
,
Batta Environmental Associates, Inc.
Neeraj K. Batta is a Principal and Senior Vice President of Batta Environmental Associates, Inc. and subsidiary companies Batta Laboratories LLC, Batta Technologies LLC and EHS Training Institute (collectively "BATTA"). Mr. Batta is a registered Professional Engineer in the State of Delaware.
At BATTA, Mr. Batta is responsible for the Firm's leadership, strategic growth, business development and operations. Mr. Batta manages a diverse team of Environmental, Health, Safety and Laboratory professionals aimed at delivering solutions for broad range of projects such as Environmental Investigation and Remediation, Water Quality Improvements, Industrial Hygiene and Health & Safety, Contaminated Site Redevelopment, and Clean Technology/Green Technology product implementation. Through Mr. Batta's leadership, the Firm continues to grow services and geographic reach through the USA and with strategic partnerships in Mexico, Brazil, Nigeria, UAE, and Malaysia. Under his leadership, BATTA has been able to secure USTDA grant-funded projects for Technical Assistance in environmental areas.
Mr. Batta graduated from University of Delaware in 2000 with a degree in Chemical Engineering. He worked for Rohm & Haas Company (Dow Chemical) in the Performance Polymers supply chain from 2000-2003 and joined Batta Environmental in 2004.
Mr. Batta has been appointed by the United States Department of Commerce Secretary to the Mid-Atlantic District Export Council. And under his leadership, BATTA has received an Export Achievement Certificate from the Department of Commerce and Small Business Exporter of the Year from the Small Business Administration.
Mr. Batta is an active member in Delaware's Department of Natural Resources and Environmental Control's HSCA Advisory Committee, The Committee of 100, Commercial Industrial Reality Council, and American Industrial Hygiene Association. Mr. Batta was part of incoming Delaware Governor John Carney's Transition Team focused on Economic Development and Healthy Environments. In 2017, Governor John Carney appointed Mr. Batta to be a member of the Delaware Economic and Financial Advisory Council. In October 2017, Mr. Batta took part in Stakeholder meetings for the new Division of Small Business, Development and Tourism.
Recently, Mr. Batta was appointed to the US Global Leadership Coalition that seeks to advance America's leadership in the world, through smart and effective investments in development and diplomacy that results in advances in interests at home and abroad.