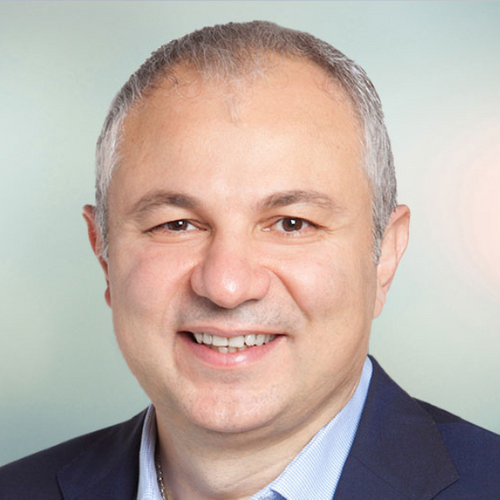 Mohamed Samir
Board Member Al Safi Danone & Former CEO
,
Al Yasra Foods
Mohamed Samir, Board Director, Experienced CEO and independent advisor. Former Executive Chairman and Group CEO, Alyasra Group (Food services/distribution and Fashion retail); Former President, Indian Subcontinent, Middle East and Africa (IMEA) Selling & Market Operations, Procter & Gamble (P&G) Mohamed Samir is currently an independent advisor and Board Director.
Until June 2023, he was the Executive Chairman and Group CEO, AlYasra and till mid 2018 was the President, (IMEA) Selling & Market Operations, P&G. In addition Mohamed serves on the board of Alsafi Danone in Saudi.
Most recently he joined the board of the newly established company (under formation), Misr for investment and export development sponsored by the Central Bank of Egypt. Mohamed graduated from AUC in summer 1989 with a major in Business Administration and started his career in August 1989 as an Assistant Brand Manager, Fabric Care at P&G in Egypt and grew steadily in Marketing roles in diverse geographies across the Middle East and Europe. In 1999 he was appointed Country Manager for Yemen, then General manager for Levant (2004), and then Vice President, Near East - Egypt and Levant (2007). In 2008 he was appointed Vice President, Marketing and Future of Productivity and Growth, Central and Eastern Europe, Middle East and Africa (CEEMEA). In 2010 Vice President, Fabric Care, Western Europe and in 2013 elevated to Vice President, Fabric Care, Greater Europe which includes Western Europe, Central, Eastern Europe and Turkey.
In 2014 he was appointed President, IMEA Selling & Market Operations. Mohamed has been been one of the fastest growing managers in the history of P&G and was the first Egyptian to be appointed General manager of P&G Egypt and the Near East. In his career, Mohamed managed to build numerous businesses and managed thousands of people and tens of factories. While the majority of Mohamed's career has been in fast moving consumer goods, he gained experience in other industries in the past 5 years namely in Tobacco, Food services, Food distribution, Dairy and Fashion retail.