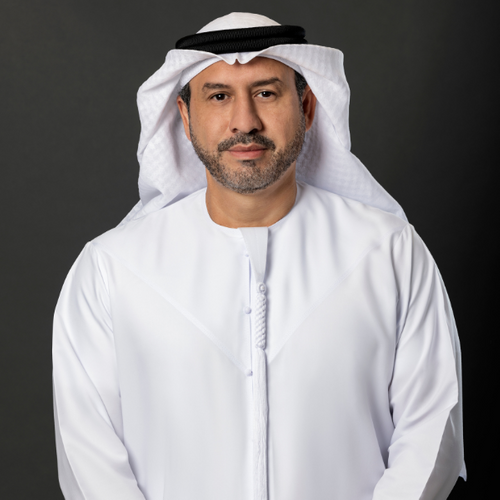 Majed Julfar
Director of Trade Credit Insurance and Export Financing
,
Etihad Credit Insurance
Majed Abdulkarim Julfar serves as Director of Trade Credit Insurance & Export Financing at Etihad Credit Insurance (ECI). In this role, he is responsible for driving strategic growth within ECI by lending his commercial expertise in structuring trade and financing solutions tailored to the needs of governments, public corporations, corporates, and SMEs within the UAE.
With a strong track record, Majed plays a pivotal role in enhancing the quality of ECI's portfolio and expanding the company's presence in the UAE and beyond. He excels in providing sustainable and effective solutions to UAE-based corporates, enabling their growth while expertly managing associated risks. Under his leadership, he has successfully created a trade credit insurance portfolio exceeding AED 7.5 billion, encompassing over 20 different sectors. He also contributed to a remarkable 706% growth in portfolio turnover for the year 2021.
Majed brings over 24 years of diverse experience across international and regional banking, finance, and insurance sectors. He joined ECI in March 2019 from Deutsche Bank, where he held the position of Head of UAE - Corporate and Investment Banking for over 8 years. In this capacity, he managed strategic clients, including sovereign wealth funds, GREs, large corporates, and financial institutions, offering them debt and equity capital market solutions, advisory services, M&A support, and treasury solutions. Majed's professional journey also includes key senior management roles at distinguished financial institutions such as Emirates NBD, Dubai Bank, and ABN AMRO.
Majed holds a diploma in Hardware Engineering from South Kent College, United Kingdom. Additionally, he serves as a board member for Unikai Foods and Gate Capital, further highlighting his diverse contributions.