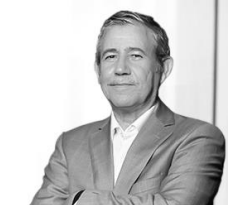 Mr Djamal Djouhri
CEO
,
Al Ghurair Resources International, Oils And Proteins, And Al Ghurair Foods
Djamal is the Chief Executive Officer for Al Ghurair Resources Oils and Proteins (AGROP) and Al Ghurair Foods (AGF). Through his leadership, the businesses have transformed from small regional players, to become major supply chain solution providers of soft commodities such as flour, wheat, maize, barley and oil seeds, across markets in the GCC, South East Asia, and Africa. In 2020, AGROP marked a milestone year in its history, crushing more than 1 million tons of canola seeds in a single year.
During his time in this role, Djamal has been an active part of the US Wheat Association, International Association of Operative Miller, Global Grains Association, Grain and Feed Trade Association and US Soybean Export Council, committed to enhancing a food security and safety in the global food market.
Prior to becoming CEO, Djamal was Vice President of the company heading trading and procurement of Grains and Oilseed. In 2004, the Oil business was added, with the company then re-branding to become AGROP, as it is known today. Before joining Al Ghurair, Djamal held roles in commodity and currency trading and exchange across diverse industry sectors.
Djamal graduated from the School of Economics in Algeria with a Bachelor's Degree in Economics, Major in Management, and completed his Master's Degree in Business Administration at San Diego State University, USA