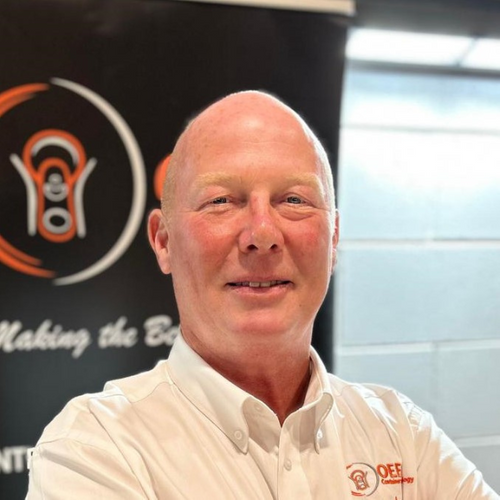 Bruce Jones
Managing Director
,
OEE Container Technology (AE)
Bruce Jones Managing Director & Senior Consultant OEE Container Technology Limited & OEE Container Technology FZ-LLC With over 25 years of experience, Bruce has been a key figure in the development and improvement of beverage cans and ends manufacturing processes, extending to food, aerosol, and related packaging manufacture. Bruce's career began in the 1990s at CarnaudMetalbox (CMB) in the UK. With CMB, he ventured to National Factory For Can Ends Limited (NAFCEL) in KSA.
In 2003, Bruce joined Rexam in Ireland as Production Manager, before returning to NAFCEL in 2007 as Plant Manager and transforming the plant into the largest beverage end manufacturing center in the world. In 2014, Bruce joined Aujan Group Holding in the UAE where he later became the Director of Strategic Projects for the group.
Bruce returned to the UK in 2018 to form OEE Container Technology Limited (OEE). OEE has gained international acclaim for its exceptional achievements in the global packaging manufacturing sector, receiving a King's Award for Enterprise for International Trade in 2023. Bruce and the team at OEE possess expertise in installing full-can and end lines, whilst maintaining a focus on collaborating with customers and suppliers to continually enhance process performance. Their 40+ team members are dedicated to 'making the best, better' by delivering value-added services globally and assisting clients in achieving growth and success.
For more information on OEE, visit: oeecontainertech.com