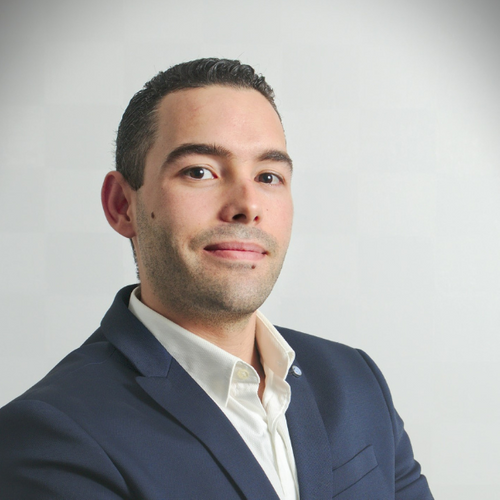 Amine Layouni
Senior Technical Service Technologist
,
Middle East and North Africa, Ingredion (AE)
I'm Amine Layouni, I'm from Tunisia and I'm currently working as a Senior Technical Manager responsible for the Middle East and North Africa at Ingredion Middle East.
After my high school in Tunisia, I decided to pursue my university in France. I first specialized in the dairy industry after 2 years at the National Dairy School - ENIL Mamirolle - before pursuing my engineering studies at the Agro-Engineering School – Agrocampus Ouest Rennes.
Throughout my professional career, I have constantly evolved in the field of the food industry, whether working on finished goods or food ingredients. This immersion in this dynamic sector was made possible by the different roles that I undertook: cheese maker, product/process development manager, technical manager in food ingredients.
Thanks to my various professional experiences, I had the chance to participate in a multitude of stimulating and varied projects. Among these projects, I can mention the creation of a range of products based on local raw materials in West Africa, the successful implementation of new products in Eastern and Western Europe, as well as providing technical support and innovative solutions to my partners in the Middle East and North Africa to overcome the difficulties caused by the COVID-19 crisis.
Evolving within a multicultural context has been an experience that has deeply enriched both my personal and professional development. This immersion gave me the opportunity to expand my perspectives, establish connections with people from diverse backgrounds, and fully appreciate the value that each culture brings.
Engaging in a variety of experiences has increased my adaptability and agility in dealing with different situations and overcoming challenges.