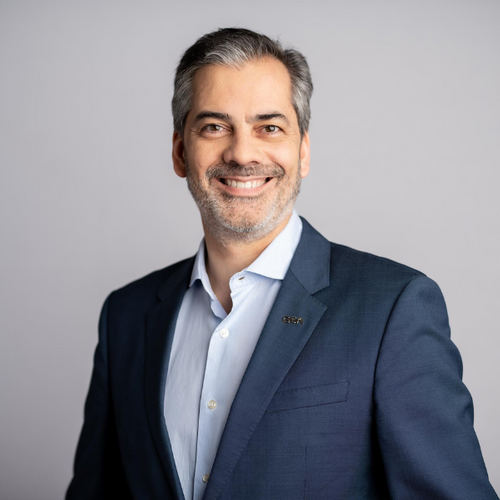 Alvaro Martínez
CEO
,
Western Europe, Middle East, Africa & Latin America, GEA (ES)
Alvaro Martínez currently holds the position of Regional CEO at GEA Group, overseeing Western Europe, the Middle East, Africa, and Latin America. Within GEA Group, he also plays a pivotal role as a member of the Global Executive Committee.
Alvaro is a seasoned global leader with over 25 years of experience navigating complex corporate environments. His expertise primarily lies within the industrial sector, specifically in the domain of dairy and beverage processing technologies, where he has built his distinguished career. Over the years, he has worked on five continents, aiding clients in executing their strategic investments.
Beyond his corporate commitments, Alvaro imparts his knowledge as a lecturer in MBA and various management programs at institutions like the International University of Andalusia (UNIA) and OBS Business School in Barcelona.
Alvaro's educational background includes a degree in Industrial Engineering from the Polytechnic University of Madrid (UPM), complemented by postgraduate programs at IESE Business School in Barcelona and IMD in Geneva, Switzerland.