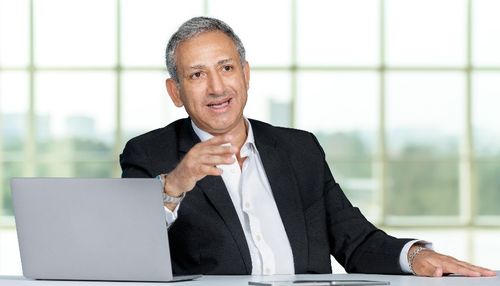 Mr Abdelghany Eladib
President & General Manager, Middle East and Africa
,
SIG Combibloc
United Arab Emirates
Abdelghany Eladib has held the position of President & General Manager, Middle East and Africa for SIG Combibloc, since 2021. Prior to his current position, he was the Chief Operating Officer in the SIG Combibloc Obeikan joint venture since he joined in 2017.
In Middle East, Africa, Turkey and parts of South Asia, SIG was represented by a joint Venture between SIG Combibloc and the Obeikan Investment Group. After the full acquisition in early 2021, SIG Combibloc Obeikan is fully owned by SIG Combibloc.
Abdelghany started his career in 1992 at Procter & Gamble, where he held various positions. Later on, he also worked at other leading FMCG companies in the region.
He holds a Bachelor of Science degree in Mechanical Engineering, a Master of Business Administration and a Diploma in Strategic Management from Jack Welsh Institute in USA.