06 Mar 2023
A world without hunger is possible. This is how!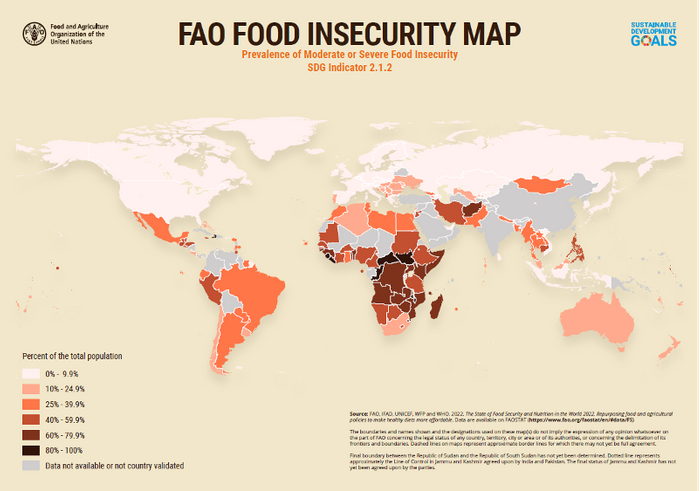 Food prices around the world are at a historic high, and as of 2021, an estimated 2.3 billion people are either moderately or severely food insecure1. The Ukraine crisis has made this even worse, cutting the world's wheat supply by 10 per cent, corn by 15 per cent and sunflower oil by a shocking 50 per cent.
There are more long-standing pressures such as population growth driving up demand, climate change impacts lowering outputs, and inefficiencies in food systems. As a result, every third meal goes to waste.
The changing environment brings new challenges for farmers. They need to adapt to survive economically. We need to rethink how to make this transition easier for everyone. If we do not address the underlying issues, the food crisis will stay with us and the next generations.
In the short term, higher input costs, lack of skilled labour and increasing international competition may put many farms in developing countries out of business.
In the longer term, farmers worldwide face even higher costs as they transform their businesses to comply with increasingly stringent environmental and social regulations and standards for the transition to a sustainable economy.
Food security is a complex problem and requires short-, medium- and long-term solutions. We need innovations in the food industry based on sustainable input supplies, local value addition, digitalization and new financing solutions.