08 Jun 2022
UN World Food Safety Day: Tetra Pak fuels start-ups to tackle global hunger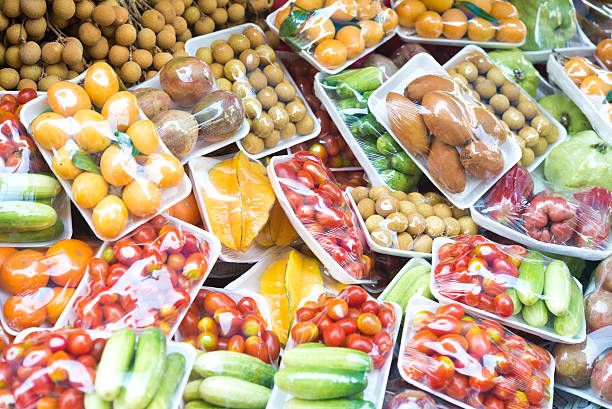 Tetra Pak has announced a host of new research collaborations and programs to further accelerate efforts to address global food systems challenges. The initiative is part of the company's drive to nurture an "innovation ecosystem" to open new opportunities in food availability, safety and environmental sustainability.
On today's UN World Food Safety Day, we are reminded that global food production and distribution challenges are broad and profound. Companies are witnessing disruptions to the global food supply chain and concerted action will be needed to address them.
Laurence Mott, executive vice president for development and technology, speaks with FoodIngredientsFirst and PackagingInsights about the challenges the global food industry is currently facing and how Tetra Pak is targeting the improvement of environmental sustainability, food safety and food availability. He also examines the importance of food packaging for tackling global hunger and how start-up companies can improve the issue.
"The increase in food prices and food scarcity amidst the war in Ukraine has exacerbated global hunger. Food security is also being put at risk by prolonged droughts – as we saw in the Middle East and Northern Africa – or catastrophic flooding."
"To tackle food availability challenges, we are partnering with a diverse range of skill sets to research the future of food, from unlocking the potential of enzymes and reducing food waste to advancing the insect protein movement," highlights Mott.
"Food packaging plays a critical role in feeding the world – helping keep food safe, nutritious and available for people everywhere."
How to help?
To support the advancement of the insect protein movement, Tetra Pak is working with Tebrito, a company focused on rearing insects – specifically locusts and mealworms – for food and feed.
Tebrito has devised a "highly effective" process for converting insects into powdered protein, which could be an opportunity to circumvent cultural resistance to eating insects. Tebrito's process for creating this taste-neutral protein powder has demonstrated an "extremely high" conversion rate, that is, a high yield of protein is extracted from every batch of mealworms.
Regarding food safety challenges, Mott says the company works "tirelessly" to protect food through aseptic processing and packaging solutions. This helps keep food safe, nutritious and available for people everywhere – without refrigeration or preservatives.
"Critical" food packaging
Mott says the company knows from UN Food and Agriculture Organisation reports that in many countries, people go hungry because there is not enough food close enough to them, and means of transportation and storage are problematic. "Through aseptic packaging, for example, we have the ability to package and transport food all around the world, without the need for refrigeration."
"Well-designed processing technologies and packaging solutions are key enablers of innovation in food value chains and can make critical contributions towards the UN Food Systems Summit objectives. Success will depend upon close collaboration with farmers, producers, consumers, governments and other stakeholders, as well as further investments in science and innovation."
Food industry challenges
The World Bank is working with countries on the preparation of US$12 billion of new projects for the next 15 months to respond to the food security crisis, adds Mott.
"These projects are expected to support agriculture, water and irrigation projects, as well as social protection to cushion the effects of higher food prices, with the majority of resources going to Africa and the Middle East, Eastern Europe and Central Asia, and South Asia."
"Technical innovation also has a major role to play. We can no longer work in silos but instead partner with like-minded organizations to find new solutions. Tetra Pak, along with its partners across academia and technology are making a notable contribution in this area. As well as developing sustainable food technologies in our own research and development, we help address these issues through partnerships and collaborations with external organizations."
"As a UN Global Compact advocate and contributor to Sustainable Development Goals, Tetra Pak is committed to the targets of the UN Food Systems Summit and actively engaged in the process both at global and national level. We also welcome the G20 Matera Declaration and call for action on food security and safety, nutrition, and food systems."
Valley of Death
Working with game-changing start-ups is "extremely important" to Tetra Pak, continues Mott. "Their expertise and innovation in a particular area – for example Tebrito's research into insect proteins – gives us a new outlook and broadens our depth of knowledge, allowing us to be at the forefront of trends shaping the future of food and packaging."
Mott explains start-ups often have smart, innovative ideas but need support to scale and take their idea to market. "Tetra Pak works with start-up accelerators to help them negotiate the 'Valley of Death': the gap between the research economy and the commercial economy."
"Young start-ups can often secure the resources they need to initiate and develop their concept, but value the funding, expertise and contacts from a partner to move to a position of commercial viability."
Faith in the start-ups
Through partnerships like those with EnginZyme, Tebrito, and NuCaps, Tetra Pak is providing a window into how innovative breakthroughs could perform in the real world. These three relatively young enterprises are working alongside Tetra Pak to get the input and experience that would otherwise be difficult to access, explains Mott.
The companies get opportunities to validate their results, to trial larger scale production, and understand the needs and challenges in the markets they want to operate in.
By doing so, the company hopes to help catalyze change: to help convert these technologies into resources that can genuinely make an impact on global food crises.