11 Jul 2023
Tomato crisis hits India as rain ravages crops and prices rise 400%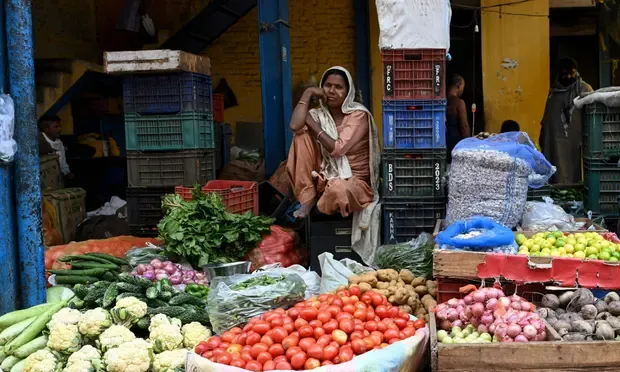 Prices of tomatoes, a staple of Indian cooking, have soared by more than 400% in recent weeks as the country has been gripped by a nationwide shortage.
The shortage has been attributed to the irregular weather that has ravaged India during this year's season for tomatoes, including unseasonable high rainfall in recent months, which devastated the growing crops and fuelled a deadly fungal disease.
While those in cities such as Mumbai or Delhi used to pay 40 rupees (40p) for a kilo of tomatoes, prices have shot up to 160 rupees and higher, making them largely unaffordable for an average low-income household.

Traders have warned prices could hit record highs of 200 rupees a kilo in the next few days as the recent heavy monsoon rains have spoiled more stock.
While July is often a more expensive season for buying tomatoes, as it falls between harvests, consumers said they had never seen prices so high.
The shortage has even hit outlets of the fast-food chain McDonald's in India. In branches of McDonald's across north, east and south India, signs were put up to state that tomatoes would no longer be put in burgers and other dishes, due to a lack of availability.
A spokesperson for a McDonald's operator in north India confirmed they had removed tomatoes temporarily from food in some branches, due to "seasonal crop issues arising out of farm fields in a few regions" which meant there were "not enough quantities meeting our quality specifications".
"We should be able to bring tomatoes back to the menu soon," they added.
The human-caused climate emergency is making extreme rainfall more common and more intense, while heatwaves are increasingly likely to happen.
Several small-scale tomato farmers said this had been one of their most devastating seasons in terms of production and profit.
Arvind Malik, 34, a tomato farmer from Kheri Dabdalan village in the Kurukshetra district of Haryana, described how disease began to strike this season's crop.
"In February, the leaves of tomato plants started drying up," he said. "The experts told us that irregular weather – sudden rise and decline in temperatures – is the reason behind the disease in our tomatoes. We got expensive fungicides and sprayed them on our crop. Somehow the disease stopped but only after ruining a lot of crops."