08 Jun 2023
Solar Foods' protein from thin air debuts in Singapore as chefs create novel menu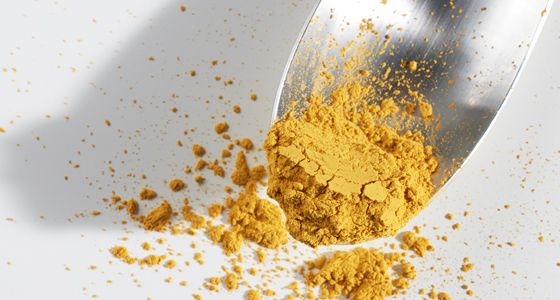 the sustainable protein developed by Finnish food tech company Solar Foods – is being tasted today for the very first time in Singapore. This landmark moment for the F&B industry is being slated as a historical day that will showcase the potential of this novel protein which has been grown out of thin air.
The first commercial-scale production facility of Solein, Factory 01, will open in 2024 in Finland and begin producing novel protein to be used across several different applications.
With the expanded capacity, Solar Foods expects the production cost of Solein to drop significantly. Factory 01 will scale Solein production to a level that can be brought to market for the first time and the company plans to expand its network of production facilities in the coming years.
Solein received its first novel food regulatory approval in Singapore in September 2022. At the time, Solar Foods CEO and partner Pasi Vainikka compared the moment to when the Spanish first encountered the potato in the 16th century.
"This is the first time humankind can be provided with edible calories that at no point require photosynthesis. So far, photosynthetic plants have been the only feasible way to receive energy from the sun to feed humankind. Now, this process can be bypassed in its entirety. That's a historic moment. A new era begins in the primary production of food and restoring biodiversity," Vainikka says.
Impacting sustainability, food industry and familiar dishes
Solar Foods says Solein is the world's most sustainable protein. It is grown not from soil but with CO2 and electricity in a bioprocess. It is a unique farm-free way of growing an all-purpose ingredient capable of replacing animal- or plant-based protein.
The company underscores that Solein holds the most potential of any new food to revolutionize food production and free the planet from industrial agriculture.
The Solar Foods team has worked diligently to ensure that Solein is sustainable and a highly functional, nutritious and versatile ingredient.
Solein can replace meat or plant proteins in everyday foods as it can be used as a structure-forming and nutritional ingredient that doesn't disrupt the tastes of familiar foods.
Taste is an integral component of any ingredient, and Solein has a "delicately unique flavor with a pleasant note of umami." According to the company, it blends into foods enriching the original flavors.
"Food is very personal, we are attached to our favorite foods and their tastes. We want Solein to let those familiar tastes shine, not take their place. The future can taste like anything we want it to taste," Vainikka envisions.