06 Jul 2023
Let's debunk some of the myths around this buzzy new technology.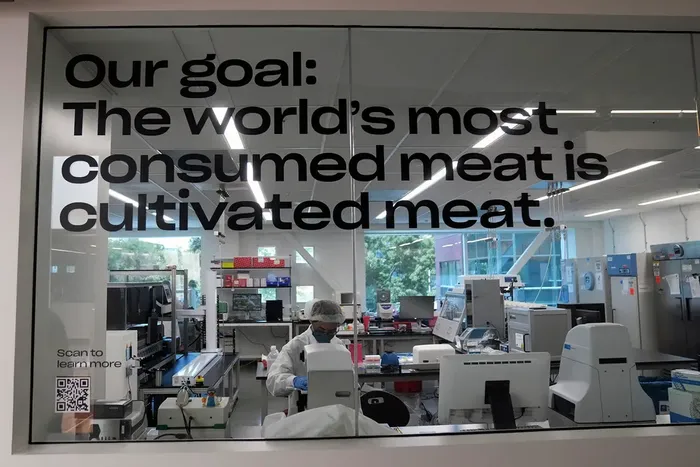 Don't be fooled. The innovation that is lab-grown meat — or "cultivated meat" as industry insiders have decided to call it — is not the great entrepreneurial success story of the next generation. Investors want you to believe otherwise, and though they have a right to feel giddy that last week U.S.-based startups
Good Meat
and
Upside Foods
got the nod to go to market from the U.S. Department of Agriculture and the Food and Drug Administration, a variety of factors will hinder the adoption and growth of no-kill meat. Not least of which is the cost: in the past five years, billions of dollars have been spent on developing the 100-plus startups in the industry. They will need billions more.
The sector "needed a huge shot in the arm for them to be able to say not only are we progressing, but we're progressing in one of the most challenging aspects of bringing this to market, which is the regulatory," investor Lisa Feria, the CEO of Kansas City-based Stray Dog Capital, tells Forbes. "The scale-up piece still remains as a big, huge, very costly part of bringing this to market."
Here are some factors that demonstrate what a long journey it will be from regulatory approval to the dinner plates of the average American family.
Prices are high but not high enough to turn a profit. Lab-grown meat costs thousands if not hundreds of thousands per ounce to produce. Brands, however, have decided to take substantial losses so that the prices of cultivated-meat dishes are in line with the ordinary cud-chewers and feed-peckers customers are used to. The first dishes of Upside's chicken will pop out at chef Dominique Crenn's Michelin-starred Bay Area restaurant Bar Crenn, while Good Meat will sell in Washington, D.C. at chef José Andrés' China Chilcano — prices to be determined. Andrés owns shares and Crenn has a multi-year deal, but they don't want customers' heads to explode when they look at the right side of the menu. Expect a normal entree price. Expect big losses.
Lab-grown meat may never make money. The artificial price points — justified because giving a taste to as many people as possible is good business — could ultimately hurt the brands. The cost structure is expected to be out of whack for years, if not decades, and many of the folks trying lab-grown meat now for the first time may never see a time when the products are profitable.
"Profitability is very much years off because the biggest challenge ahead of them is can we make it at millions of tons a year and ultimately remotely compete with conventional meat," says Feria, who backs Upside Foods as well as a host of its competitors, and predicts that a lot of startups will eventually merge or be acquired by large meat companies like Tyson and JBS.
Read More