17 Jul 2023
Russia pulls out of Ukraine grain deal, in potential blow to global food supplies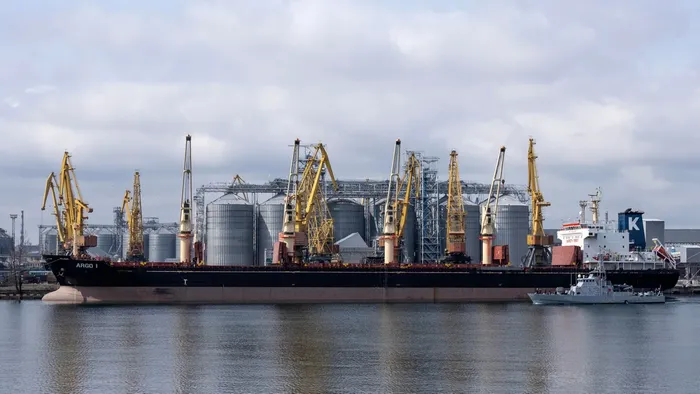 CNN - Russia said Monday it was suspending its participation in a crucial deal that allowed the export of Ukrainian grain, once again raising fears over global food supplies and scuppering a rare diplomatic breakthrough to emerge from Moscow's war in Ukraine.
The agreement, brokered by Turkey and the United Nations in July 2022, was officially set to expire at 5 p.m. ET on Monday (midnight local time in Istanbul, Kyiv, and Moscow).
Kremlin spokesperson Dmitry Peskov told reporters on Monday that Russia would not renew the pact right now, saying it "has been terminated."

Russia has for some time complained that it is being prevented from adequately exporting its own foodstuffs, and Peskov cited that objection as the reason for pulling out of the deal. "As soon as the Russian part is completed, the Russian side will return to the implementation of this deal immediately," he told reporters.
Over the weekend, Russian President Vladimir Putin said that the main objective of the deal – supplying grain to countries in need – "has not been realized," again complaining that Russia faced obstacles exporting its own food.

Peskov left the door open to reviving the deal in the future, saying that Russia will comply "as soon as the Russian part (of the deal) is completed."

US Secretary of State Antony Blinken last week accused Russia of using the grain deal "as a weapon." And Ukrainian Foreign Minister Dmytro Kuleba told CBS on Monday that "Russia has been slowly killing the grain initiative, from one extension to another."
"Prices for grain all across the world will go up, and people in the most vulnerable regions of Asia, Africa, will feel it," he said.

A vital deal for global food security
The deal allowed Ukraine to export grain by sea, with ships bypassing a Russian blockade of the country's Black Sea ports and navigating safe passage through the waterway to Turkey's Bosphorus Strait in order to reach global markets.
Vessels were inspected before they arrived in Ukraine by Russian, Ukrainian and Turkish officials, to ensure weapons were not being smuggled into Ukraine.
It proved vital for stabilizing global food prices and bringing relief to the developing countries which rely on Ukrainian exports. The impact of the war on global food markets was immediate and extremely painful, especially because Ukraine is a major supplier of grain to the World Food Programme (WFP).
According to the European Commission, Ukraine accounts for 10% of the world wheat market, 15% of the corn market, and 13% of the barley market. It is also a key global player in the market of sunflower oil. The Food and Agriculture Organization (FAO), an UN body, warned at the time that as many as 47 million people could be pushed into "acute food insecurity" because of the war.

Read More