20 Apr 2022
Plant-based food sales hit $7.4B in 2021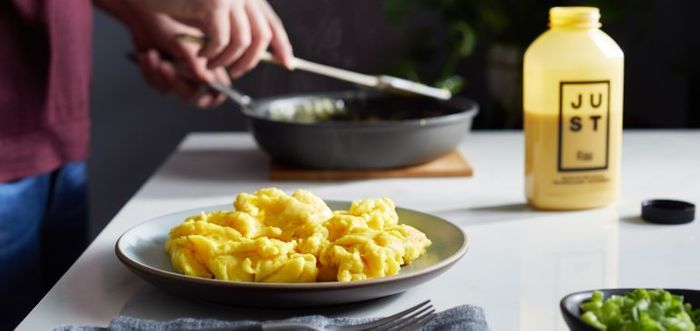 While slowing recent sales for some publicly traded plant-based meat and dairy companies have led some analysts to say the segment's trendy growth period is at an end, these numbers show that growth is still happening. While there's no longer rocketship-style growth for most segments, these numbers show plant-based is fitting into regular consumption patterns. Six out of 10 U.S. households regularly purchase plant-based foods, the study found, and 79% of consumers bought products in the category at least twice.
Plant-based dairy once again saw impressive growth across the board, with dollar sales of $2.6 billion in 2021. While its 4% growth in 2021 is much lower than the 20% increase in dollar sales tallied a year earlier, it's big for the sector. Animal-based milk sales actually fell by 2% in 2021. In its analysis of the results, PBFA puts it this way: plant-based milk contributed $105 million in growth to the milk category, while animal-based milk led to a $264 million loss.
Last year saw some new entrants and innovation in plant-based dairy. NotCo, the Chile-based artificial intelligence juggernaut, expanded into the U.S. last year with its NotMilk products. While NotCo is private company that does not report its finances, Forbes reported last summer that the company was eyeing $100 million in sales from the U.S. by 2022. NotMilk is NotCo's only current widely sold U.S. product, and the company said last summer it planned to be in 8,000 stores by the beginning of this year.
Danone, which has been a giant in the plant-based dairy segment since its 2016 acquisition of WhiteWave Foods, also started launching its "plant-based 2.0" platform last year, with reformulated, more dairy-like alternatives: Silk Nextmilk and So Delicious Wondermilk. Sweden's Oatly, which went public last year, saw huge sales growth in 2021 as well, though its share price left much to be desired largely because of issues scaling up.
Most of the reports of the plant-based segment's demise are coming from slower sales in the meat sector, specifically with a keen eye on sales from publicly traded Beyond Meat, Maple Leaf Foods' Lightlife and Field Roast and Kellogg's Morningstar Farms. But it's worth noting that traditional meat also saw flat growth in 2021. In a deeper look into the results by GFI, analysts pointed out that inflation had an outsized impact on the meat category, obscuring actual growth in plant-based meat. Prices for animal-based meat increased at a higher rate last year than plant-based alternatives — an increase of 13% for animal meat as opposed to a decrease in 2% for plant-based meat, according to IRI statistics cited by GFI. The report shows that more households were buying plant-based meat in 2021 — 19% last year, up from 18% in 2020 — and the category had a 64% repeat buyer rate.
The plant-based meat category as a whole did get a lot more crowded in 2021. New plant-based chicken products from a variety of manufacturers hit store shelves and restaurant menus nationwide. And new plant-based meat offerings, ranging from private label to smaller brands, also came to stores. Analysts have said the wide array of products — which also can be vastly different in product quality — may contribute to slower sales. Consumers don't know which products to choose, or the one that they do choose isn't as tasty as they hope so they don't make another purchase.
Plant-based eggs saw the largest amount of growth, with sales up 42%. Household penetration of the category is small — just 1.4% — but unit sales have increased 14-fold in a year, from 600,000 in 2020 to more than 8 million in 2021.
The only major maker of plant-based eggs, Eat Just, concentrated on new products, marketing, price reductions and expanding distribution in 2021. Just Egg is now available in more than 43,000 retail outlets, and 1,500 foodservice locations in North America, according to the company. As more consumers become aware of this category, sales are likely to continue growing.