09 Jul 2023
PepsiCo struggles to advance its plastic sustainability goals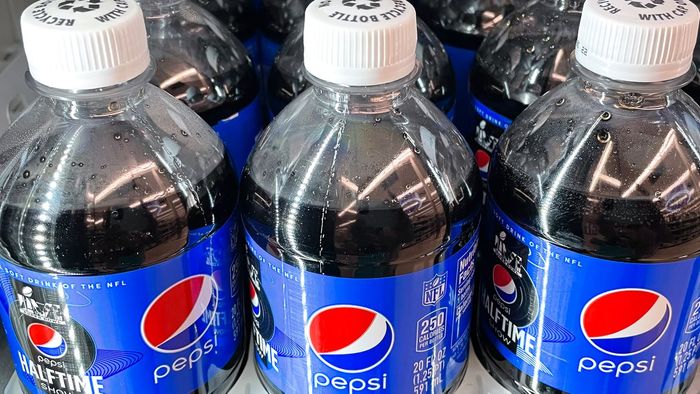 The food and beverage company's ESG report attributed its increased use of virgin plastic from nonrenewable sources, in part, to "limited availability and high cost of recycled content."

PepsiCo has released its first full-year ESG report since introducing a new ESG road map in 2021. The company's effort, dubbed pep+ (PepsiCo Positive), launched an "end-to-end transformation of our business" and marked "a turning point for PepsiCo," said CEO Ramon Laguarta in the report. The initiative expanded the company's existing goals.
"We know that to be successful five years, 10 years, 20 years from now, we need to create more resilience in our business. And that means we need to change what we do and how we do it," Laguarta said.
One of the strategy's three pillars is "positive value chain," with packaging one of its focal areas. "PepsiCo envisions a world where packaging never becomes waste," the report states.
Emissions
Because PepsiCo introduced new goals and reworked others, some of the data in its 2022 report does not have a reference point from earlier years. Regarding emissions data, "results are being recalculated to be consistent with the remeasured 2015 baseline," the report said.
The company reports reducing its direct emissions, Scope 1 and Scope 2, by 23% in 2022, on the way to a goal of 75% by 2030. Its value chain emissions, or Scope 3, increased 7% in 2022. Its goal is a 40% reduction in Scope 3 emissions by 2030. PepsiCo reports that last year its Scope 3 emissions were affected by business growth causing increased packaging use, transportation, third-party manufacturing and other purchased goods.
Packaging
The expanded goals for packaging include reducing the use of virgin plastic, increasing use of recycled plastic and making all packaging recyclable, compostable, biodegradable or reusable by 2025.
As with emissions data, PepsiCo said its greater-than-anticipated business growth in 2022 affected its virgin plastic reduction; it also experienced impacts from the limited and high-priced recycled plastic material supply.
A new goal is to scale new business models, such as reuse and refill, that eliminate or reduce single-use packaging materials. While the aim is to deliver 20% of all beverage servings via reusables by 2030, the target was introduced in late 2022 and data won't be available until the company publishes its 2023 report.