21 Sep 2022
How new processing techniques have 'great potential' to make food more sustainable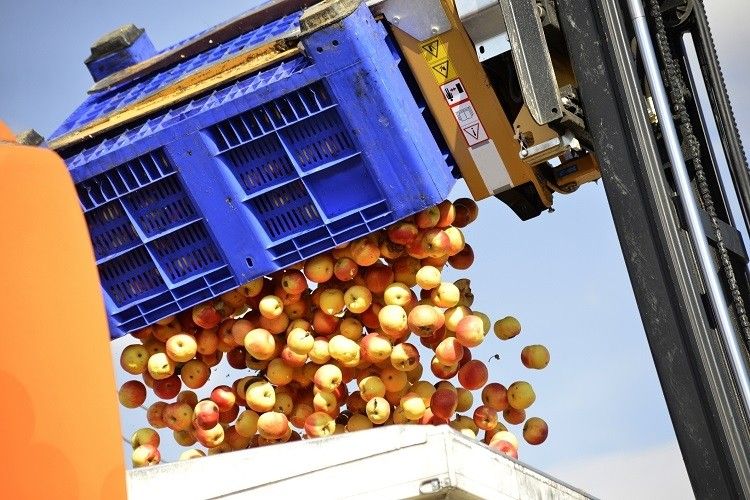 Global food waste figures are well publicised: around one-third of all food produced for human consumption is lost or wasted. If food waste were a country, it would be the third-largest emitter of greenhouse gases behind China and the US.
One way food waste can be reduced, particularly in developed countries, is by limiting the amount of food that is thrown away in the home.
In Norway – where more than 450,000 tons of food is thrown away every year, often because it has passed its expiry date – new research is investigating how new processing techniques can extend shelf-life and reduce food waste.
"We know that there are major differences between raw materials and products when it comes to environmental emissions. Despite the fact that fruits and vegetables produce low levels of emissions, these foods have a short shelf-life," ​said researcher Tone Mari Rode from the Norwegian Institute of Food, Fisheries and Aquaculture Research (Nofima).
"Therefore, it is really important to give them a longer shelf-life and avoid having them end up in the rubbish."​
A team at the Norwegian Institute of Food, Fisheries and Aquaculture Research (Nofima), under the four-year 'iNOBox' research project, are investigating six innovating processing techniques: high pressure, microwaves, pulsed electric fields, ultrasound, UV light, and plasma-activated water.
Research and industry partners including Campden BRI, University of Liverpool, Norwegian Institute for Sustainability Research (Norsus), Findus, and Fjordland, amongst others.
Finding a replacement for autoclave treatment​
It is common for food manufacturers to treat food products using heat in an autoclave – a type of pressure cooker in which microorganisms in the food are inactivated – to ensure food safety and extend shelf-life.
However, according to the iNOBox research team, 'several' challenges exist in employing this technology. The heat needed to kill bacteria can impact food quality, and the treatment is often resource-intensive in terms of time, water and energy.
Some of the processing techniques being tested by iNOBox can replace autoclave technology, and in so doing, save on time and cost while having less of an impact on the environment.