18 Jul 2023
MycoTechnology unearths next-generation sweet protein from fungi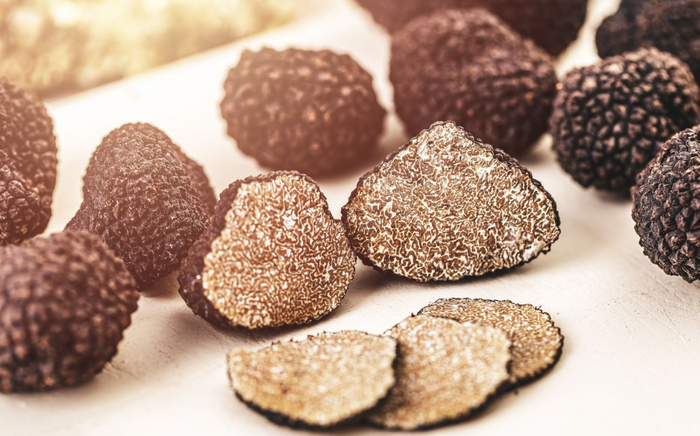 MycoTechnology, a company harnessing the power of mushroom mycelia, has discovered a natural sweet protein derived from honey truffle.
The "first-of-its-kind" discovery has enabled the company to launch a honey truffle sweetener, offering an alternative to sugar and artificial replacements.
The breakthrough comes to light as the World Health Organization launches its guidance on aspartame, declaring the non-sugar sweetener as "possibly carcinogenic" but safe to consume in moderation. It also comes as F&B manufacturers strive to reduce the sugar content of their products to ensure their products are HFSS-compliant.
The new finding is the result of MycoTechnology's efforts to research the truffle and identify the source of its sweet taste. In locating and isolating the sweet protein, MycoTechnology aims to leverage its advanced technology to harness the diversity of fungi and address food system challenges.
Alan Hahn, CEO of MycoTechnology, said: "Our honey truffle sweetener is derived from a protein, which brings an unprecedented level of excitement as proteins are widely recognized as the future of sweeteners. This breakthrough ushers in a new era of clean label sweeteners, revolutionizing the way we create foods and beverages without relying on traditional sugar or artificial sweeteners."
The company is developing a proprietary platform designed to scale production, minimise manufacturing costs and optimise yield. The final product is a "clean, intense natural sweetness with an expected cost-in-use competitive with sugar, and the absence of aftertaste".
Hahn continued: "The journey to discover this sweetener was fueled by a blend of tenacity, curiosity, and dedication to a healthier future. Today, we stand on the brink of a sweet revolution that could transform the food industry and consumer health in unprecedented ways."

Read More