06 Sep 2023
Koa inaugurates "Africa's largest" cocoa fruit factory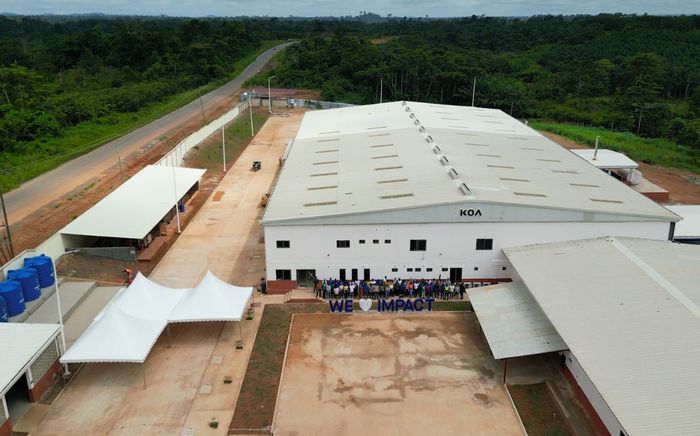 Swiss-Ghanaian start-up Koa has inaugurated its second cocoa fruit factory in Ghana, which is set to scale its production facilities tenfold.
Koa is on a mission to transform the cocoa industry through its upcycling of cocoa fruits – the company says it is the "first in West Africa to have unlocked a new value chain around the overlooked cocoa pulp".
Koa works closely with cocoa smallholders to utilise more parts of the cocoa fruit, increasing cocoa farmers' income whilst creating innovative and sustainable ingredients for chocolate, confectionery, ice cream and beverages.
To scale its business, Koa built this second factory located in Akim Achiase in the Eastern Region of Ghana. Daniel Otu, production and operations director at Koa, said: "The new factory will allow the company to grow in line with the demand from our customers. The factory will generate 250 new jobs in rural Ghana, and we will extend our cocoa fruit upcycling to an additional 10,000 cocoa farmers."
The inauguration of the cocoa fruit factory highlights Koa's contribution towards sustainable growth in Ghana and making a positive impact on the cocoa industry.
Koa's MD and co-founder, Anian Schreiber, commented: "By supplying products for both the Ghanaian and international market, we will add value to the farmers, the communities, and all people who work around here. This factory will connect Achiase and Ghana to the world".
Ghana's Minister of Trade and Industry, Kobina Hammond, added: "As a government, we believe that prosperity for all is achievable through industrial transformation that is inclusive and sustainable that also ensures the highest standards of food safety to guarantee significant market access for products wholly or substantially produced in Ghana."