05 Oct 2022
Inside Nescafé's CHF1bn regenerative agriculture drive: 'The urgency to act is now'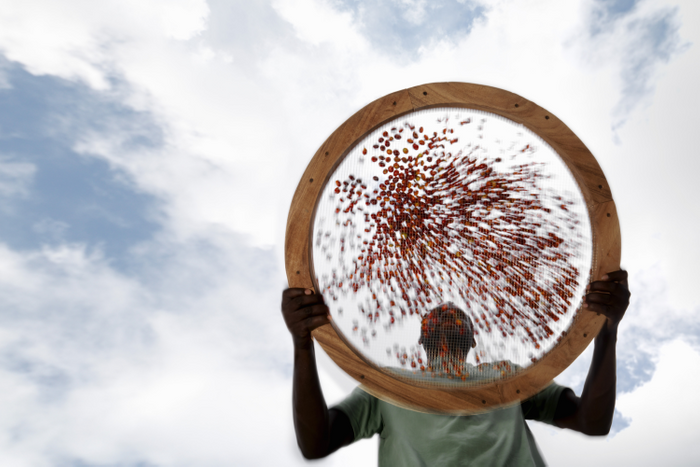 By placing regenerative agriculture at the heart of coffee sourcing Nestlé hopes to support farmer livelihoods and reduce carbon emissions. We caught up with the Swiss group to find out more.
The Nescafé Plan 2030 sets out Nestlé's strategy to promote sustainable coffee procurement for its largest coffee brand. It is 'the next phase of our sustainability vision and our ambition for the next decade', according to Coffee Unit Head Philipp Navratil.
"This vision builds on ten years of track record. We want to accelerate the work that we have done over the last ten years and transition to regenerative agriculture in coffee,"​ he explained.
Working alongside the 100,000 farmers who supply Nescafé coffee beans, Nestlé will focus action in the seven origin countries where it sources 90% of its green coffee: Brazil, Vietnam, Mexico, Colombia, Côte d'Ivoire, Indonesia, and Honduras. The company believes this integrated strategy will help lower carbon emissions, increase farmer incomes and foster better social conditions for the communities from which it sources.
"The work we will do with farmers to help them to adopt regenerative agricultural practices will help reduce greenhouse gas emissions, improve farm productivity and improve incomes. It will help tackle the social and economic conditions in and around the farms,"​ Navratil told FoodNavigator.
The initiative will see Nestlé invest over CHF1bn by 2030 and will contribute to the delivery of some of the company's group-wide commitments in its roadmap to reaching net zero emissions by 2050.
"Nescafé Plan 2030 is Nescafé's push into regenerative agriculture, to take farmers by the hand and support them in this transition. Our target is to have 100% responsibly sourced coffee by 2025, 50% regeneratively sourced by 2030. By 2030 we also want to reduce 50% of our carbon emissions. We believe that putting regenerative agriculture at the core of Nescafé will help us to do so,"​ Navratil detailed.
Climate change and a resilient coffee supply
Global demand for coffee is rising. The segment, which was valued at US$433.60bn in 2022, is expected to grow by a CAGR of 7.64% through to 2025, according to data from Statistica.
Meeting future demand could prove challenging. Rising temperatures mean the land suitable for growing coffee could be cut by 50% by 2050, research from the Inter-American Development Bank suggests.
The impact of climate change is already visible in coffee supply chains.
"Everyone is seeing are more sharp variations in weather patterns. Too much rain has been seen for the past three years in Colombia and Honduras. You have dry periods that are more intense as well, temperatures that start to creep up at higher altitudes… These impacts are already happening,"​ Nestlé's Head of Green Coffee Marcelo Burity warned.
These challenges, Navratil added, are 'broader' than any particular impact on Nescafé: "It is about coffee growing at large.​
"We are the largest coffee buyer in the world, buying 8-9% of the green coffee crop. Obviously, we are very interested in keeping supply steady and maintaining quality. There is no threat [to supply] today but we are very much aligned with the view that if we don't act today 20, 30, 50 years down the road the growing of green coffee will not hold up with ever growing demand for coffee from consumers,"​ he suggested.