09 Jul 2023
Inner coating for food cans developed using tomato waste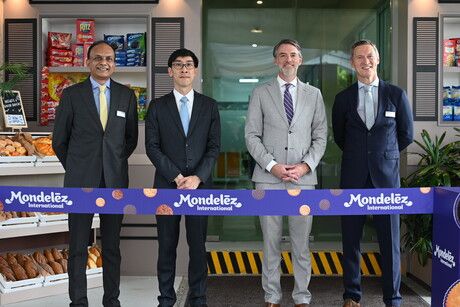 A team of researchers has developed tomato pomace lacquers to coat the inner surface of metal food packaging, food and beverage cans and other metal food packaging applications.
The study, titled 'Bio-based lacquers from industrially processed tomato pomace for sustainable metal food packaging', was published in the Journal of Cleaner Production and included the participation of researchers from the University of Malaga, the University of Seville, the Italian Institute of Technology and the Polytechnic University of Marche.
Currently, the main materials used to manufacture metal cans and containers are steel and aluminium but food can corrode the metal, leading to contamination. To avoid this, the inside of metal containers is coated with a petroleum-derived epoxy called BPA but the use of BPA for the manufacture of food packaging was banned in Spain in 2022, encouraging researchers to look for a better option.
The aim of this study is to reuse the by-products obtained after processing tomatoes into gazpachos, sauces or juices. This by-product is ordinarily disposed of as solid waste or used in animal feed due to its low nutritional value. However, the resin derived from the tomato by-product can repel water and adhere firmly to the metal of the can. It also has anti-corrosive properties against salt and any liquid.
"From a waste product we obtain an ecological and sustainable raw material that has a very low environmental impact, as it reduces the generation of waste and, at the same time, minimises the extraction of fossil resources for the manufacture of these very containers," said Alejandro Heredia, one of the researchers.
To obtain the resin from tomatoes, the researchers let the tomato pomace samples dry and subjected them to a hydrolysis process.
Once the vegetable fat was extracted, they mixed it with a minimal proportion of ethanol, an organic compound known as ethyl alcohol. "We dispersed the sample in about 80% water and 20% ethanol. Then, that dispersion of grease in water is sprayed directly onto the metal surface to be protected. This allows it to permeate the metal, stick to the can shape and resist subsequent cuts in the container," Heredia said.
To achieve the binding of the molecules in the mixture and obtain the resin, the experts applied heat that resulted in the hydrophobic resin with a high adhesion rate to the metal of the can it coats and also contains anti-corrosive properties against salt and liquids.
"If the container falls, suffers blows or receives an impact during its transport, for example in a delivery truck, the resin acts as a protective barrier between food and metal," Heredia said.
After conducting tests with simulated food, the next step will be to test its effectiveness on cans and packaging to evaluate its industrial application and the behaviour of the resin with real food.