05 Sep 2023
GEA and Unilever partner on dairy farm sustainability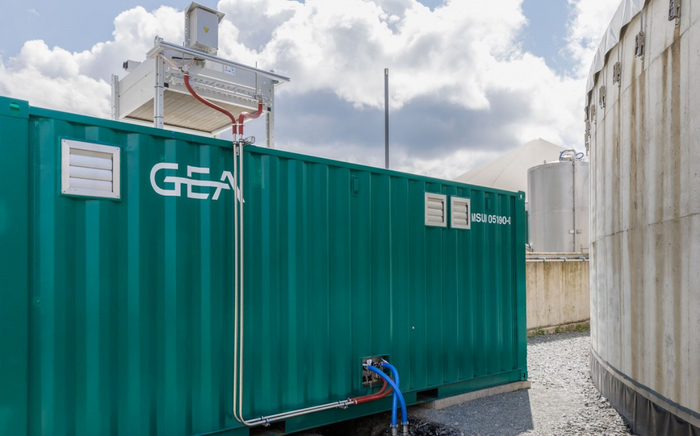 GEA has teamed up with Unilever to reduce greenhouse gas emissions (GHG) in dairy farming by installing GEA's new manure enricher solution, ProManure E2950.
During the initial phase of the partnership, GEA will install four units on Dutch farms that supply milk to Unilever. Over a one-year period, the data of these systems will be analysed to measure their impact on Unilever's carbon footprint.
Unilever and GEA will assess and scale up the potential of the system to significantly reduce GHG emissions throughout the milk production process, aiming to improve Unilever's sustainability across its value chain.
According to GEA, its manure enricher enables dairy farms to produce environmentally friendly organic fertiliser locally on their farms just with their livestock slurry, air and electricity.
Nitrogen from the air is added into the manure through plasma technology. At the same time, the manure enricher technology utilises all available nutrients on the farm by reducing ammonia losses that typically occur during storage and field application by up to 95%. Nutrients, including increased nitrogen, are available to the plants immediately in a targeted manner to support plant growth.
GEA said that crop yield can be increased by up to 40% using the solution, compared to untreated manure. Methane emissions from manure and storage are also eliminated during the process. The company stated that all of these effects can reduce a farm's overall carbon footprint by up to 30%.
Eric Soubeiran, managing director of the Climate and Nature Fund at Unilever, said: "At Unilever we are convinced that technology and innovation is key to decarbonise the dairy industry. This partnership between four dairy farmers of our supplier CONO Kaasmakers, Unilever and GEA is a good illustration of creating a circular farm management system."
"By implementing this technology, we are deploying our regenerative strategy and support significant reduction of the carbon footprint of our dairy ingredients. This ultimately provides more sustainable products for our consumers."