10 May 2023
Food Tech Valley project to triple Dubai's food production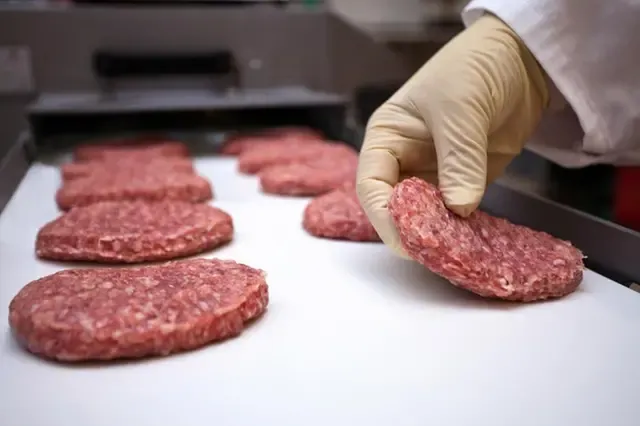 DUBAI: Saeed Mohammed Al Tayer, MD and CEO of Dubai Electricity and Water Authority (DEWA), received Mariam bint Mohammed Almheiri, Minister of Climate Change and the Environment, and Hesham Abdulla Al Qassim, CEO of Wasl Asset Management Group.
The visit aimed to discuss collaboration to support the Food Tech Valley project. This was launched by His Highness Sheikh Mohammed bin Rashid Al Maktoum, Vice President, Prime Minister and Ruler of Dubai, in 2021 to triple Dubai's food production.
The meeting was attended by Essa Al Hashmi, Assistant Under-Secretary of the Ministry for Sustainable Communities and Acting Assistant Under-Secretary for Green Development and Climate Change at the Ministry of Climate Change and Environment, and Rashed Mohammed Al Awadhi, Chief Real Estate Officer, Real Estate Development at Wasl Asset Management Group. The meeting was attended by Waleed Bin Salman, Executive Vice President of Business Development and Excellence. In addition, Yousef Jebril, Executive Vice President of Energy and Water Planning. In addition, there were several DEWA officials.
The Food Tech Valley project aims to create a modern city that includes integrated food management within its activities. It seeks to attract creative and young minds to shape food's future. The city's vision for this project is to become the first of its kind in the region. It is to become the trademark and benchmark for food management systems sustainability regionally and globally.
During the meeting, Al Tayer affirmed his confidence that the Food Tech Valley project, which translates the vision of His Highness Sheikh Mohammed bin Rashid Al Maktoum, will be a major step towards achieving sustainable food security and promoting innovation in the food industry while supporting the diversified, knowledge-based economy of Dubai and the UAE.
Al Tayer pointed out that DEWA supports the UAE and world countries' efforts to address hunger within the UN Sustainable Development Goals 2030. The Food Tech Valley project in Dubai will be a crucial platform for research and development and applied research. This will serve food farmers and producers in the UAE and around the world. It will be a benchmark for keeping pace with futuristic food patterns by setting future food standards empowered with modern technology.
"The UAE's wise leadership places significant importance on enhancing food security on sustainable foundations and finding solutions to national food security challenges. This includes increasing agricultural and food production to reduce import dependence. The Food Tech Valley project plays a vital role in this area. It focuses on developing modern technologies for food production, overcoming water scarcity and arable land shortage. The project also supports the entire food value chain and serves as a leading global model for enhancing food security by applying the highest sustainability standards, which in turn supports the UAE's efforts to adopt technologies and solutions that contribute to combating climate change and preserving the environment and natural resources from waste," Almheiri said.