25 Nov 2021
First fully automated large-scale production line for plant-based protein launched in Singapore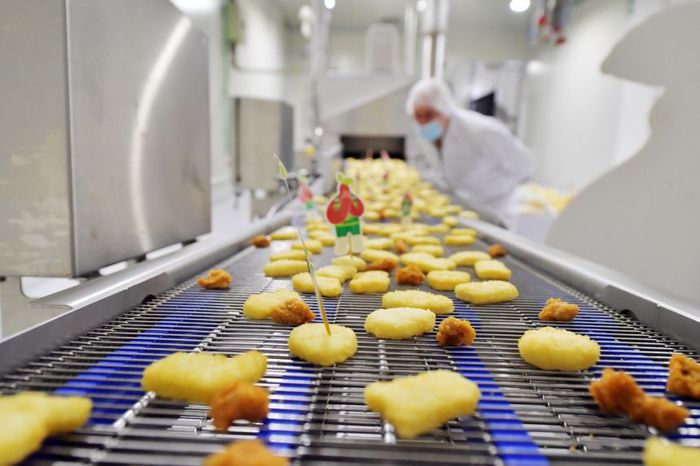 Singapore's first fully automated large-scale production line for plant-based protein products was launched on Wednesday (Nov 24) in a specialised food innovation facility in Woodlands.
The facility, owned by Growthwell Foods, a local firm that recently shifted its ambitions towards becoming a global supplier of plant-based food, is housed in JTC Food Hub @ Senoko, a seven-storey industrial plant constructed specifically for food innovation in Singapore.
The production line will be able to produce 4,000 metric tonnes of plant-based products in a single year, enough to fill the protein intakes of more than 100,000 people for a year, a Growthwell Foods spokesman told The Straits Times at the event.