10 Jul 2023
Economic conditions outlook during turbulent times, June 2023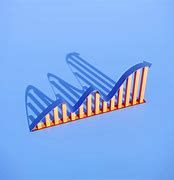 Economic optimism continues to grow in much of the world, while views on interest rates and potential risks to global growth have shifted since last quarter.
For the first time in more than a year, global executives are more positive than negative about conditions in the economy. In our latest
McKinsey Global Survey
on economic conditions,
1
respondents share brighter views about the current state of their own countries' economies and the world economy, as well as an increasingly optimistic global outlook. While geopolitical instability and inflation still predominate as risks to both domestic and global growth, respondents note some emergent risks to growth in the world economy. Their responses also suggest an evolving perspective on the interest rate environment, with the smallest share of executives since
June 2021
expecting their countries' interest rates to increase.
Improving views on domestic conditions, with some regional differences
Overall, respondents report more positive views on their home economies than they have in the past year (Exhibit 1). Forty-eight percent say economic conditions at home have improved in the past six months, up from 40 percent last quarter.