03 Feb 2023
Canada's Opportunity to be a Global Food Superpower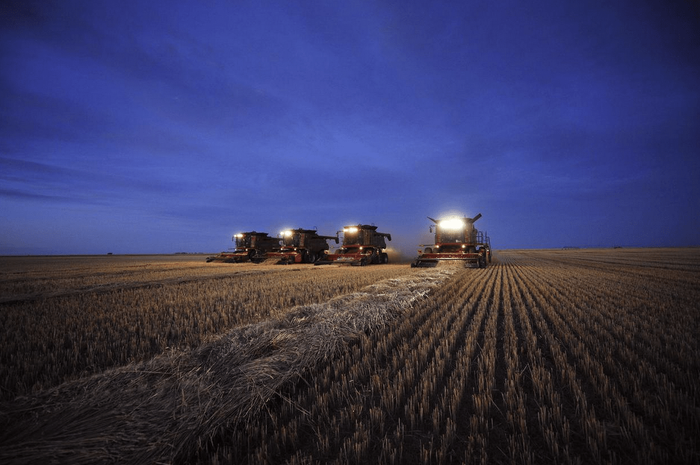 Climate change, COVID-19, and the war in Ukraine are just some of the crises that have exposed an unfortunate new reality — our global food supply is perilously insecure. Russia's illegal invasion of Ukraine, whose food exports directly and indirectly impact almost two billion people, has impacted many in the poorest countries. Inflation that has been attributed to the war and to supply chain disruptions hasn't helped. Climate change and the resulting impacts on extreme weather patterns of drought, flooding, forest fires, water shortages and unprecedented temperature conditions have impacted agriculture and growth across more and more of the world. And yet, this crisis — per the eternal aphorism — also presents an opportunity for Canada to take its place as a global food superpower.
The United Nations World Food Programme (WFP) reports that a record 349 million people across 79 countries now face acute food insecurity – up from 287 million in 2021. "This constitutes a staggering rise of 200 million people compared to pre-COVID-19 pandemic levels," per the WFP. "More than 900,000 people worldwide are fighting to survive in famine-like conditions. This is ten times more than five years ago, an alarmingly rapid increase."
There's another eternal aphorism — it surfaces at times of popular uprising and informs major supply-securing, stability-ensuring strategies such as China's — "When the people go hungry, governments topple." It also illustrates the connection between food security and national security; not in the protectionist sense, but in the sense of governments having a responsibility to see human security, food security and national security as intertwined from a policy perspective.
Canada's core agricultural strengths — abundant and fertile soil, the legacy of animal and plant husbandry, and superior farm methods to achieve higher yields and better nutrition outcomes — have helped make Canada a leading food exporter. Indeed, Canada's province-by-province presence in all aspects of the food value chain — from farm crops and animals to leading commodities such as wheat, soybeans, corn, canola, fruits, vegetables, and seafood — has positioned the sector to reach higher aspirational output.
In fact, the many disruptions and threats to the world's agriculture and food production sector now present Canada with an unprecedented chance to be a forward-looking, top-five exporter of food that goes beyond our traditional products (wheat, potatoes, corn, meat and seafood) to include meeting the growing demand for the protein ingredients of plant-based diets, including beans, peas, chickpeas, and lentils, plus new varieties of vegetables, food commodities, and beverages, including wine, health drinks, and high value-added liqueurs.
Why is Canada so well positioned? In short, because climate change, technological innovation, and food security are the new urgencies of a global food sector in which food abundance and food shortages coexist, even among advanced countries such as Britain and America.