03 Aug 2023
With Bold Net-Zero Commitments, Governments Around the World are Developing Plant-Based Meat Products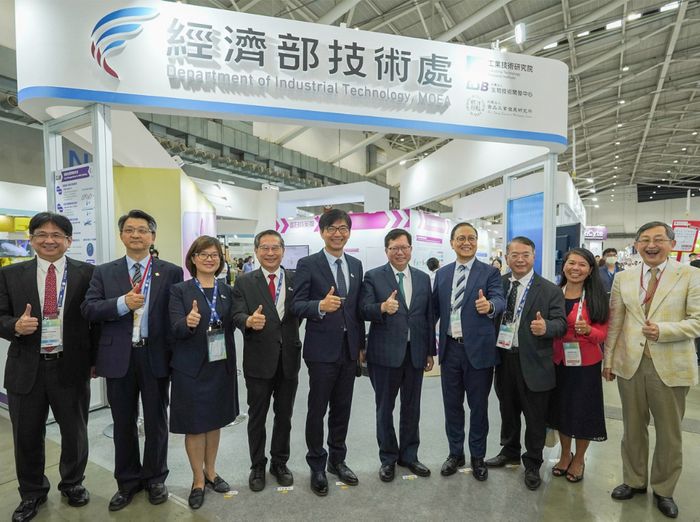 The governments of Taiwan and Saudi Arabia have joined a growing list of countries backing the vegan industry, announcing startups and funding, respectively, to create plant-based meat.
Taiwan plans to produce whole cuts via a spin-off startup, while Saudi Arabia has signed two agreements with companies to produce vegan alternatives to meat and dairy. In a year where COP28 has confirmed it will serve mostly vegan food, these are two steps that further link the plant-based industry with governments and lawmakers. But how do these initiatives line up with these nations' net-zero ambitions and consumption?
Taiwan MOEA's plant-forward push
Taiwan's Ministry of Economic Affairs (MOEA) announced a special pavilion for the Technology Division at this year's Bio Asia Taiwan exhibition (July 26-30). Among the two highlighted achievements of the pavilion was the creation of a novel texturisation technology to make whole-cut plant-based meat.
The MOEA will launch a startup by the end of 2023 to produce this alt-meat. It argues that current options on the market are much different from conventional meat, as they are made up of ingredients that are dismantled, emulsified and recombined. The technology developed by the Department of Industrial Technology introduces a multidirectional fibre structure that can emulate the muscle structures of beef, pork, chicken and fish.
The MOEA suggests the alt-meat is healthier than its counterparts given its simple processing. Using wheat and soy proteins eschews the need for additives and emulsifiers, while providing all the essential amino acids and a high protein content. The nutritionally complete nature of the food is what sets it apart from traditionally tenderised meat substitutes.

The product has been tested at scale, and is said to be eco-friendly and in line with a low-carbon economy, with samples showcased at Bio Asia Taiwan. The new startup will further develop the technology to add to Taiwan's product portfolio as it competes in the global vegan market.
According to Dupont, demand for plant-based meat will surge by 25% across Asia-Pacific between 2020 and 2025. Taiwan already exports 80% of all vegan meat produced in the country, and has launched initiatives promoting a plant-forward diet. Its Meat Free Monday organisation secured over 100 pledges from political candidates participating in the 2022 elections to support a Veg-Friendly campaign.
In January, Taiwan approved a landmark climate bill mandating the government to promote low-carbon, plant-based diets. And in the country's 2050 Net-Zero Transition plan, a low-carbon diet lands top of the pyramid of promotion strategies. This includes the consumption of "low-carbon cultivated agricultural food products", as well as a push for zero-waste and low-carbon-diet literacy, and food agriculture education.
However, while the climate bill earned praise for highlighting food's role in tackling climate change – food systems are responsible for a third of all global greenhouse gas emissions – others called for a more blatant approach against animal-based meat.
"As the world comes to grips with the importance of food systems in addressing climate change, we are delighted to see an emphasis on low-carbon diets in Taiwan's climate legislation," said Wu Hung, CEO of the Environment and Animal Society of Taiwan. "In light of this development, we call on the Executive Yuan to revisit its 2050 Net Zero Emissions Pathway and Strategy and take steps to address excessive meat consumption,"

Read More