19 Jul 2023
How AI is driving supply chain advancements for food manufacturers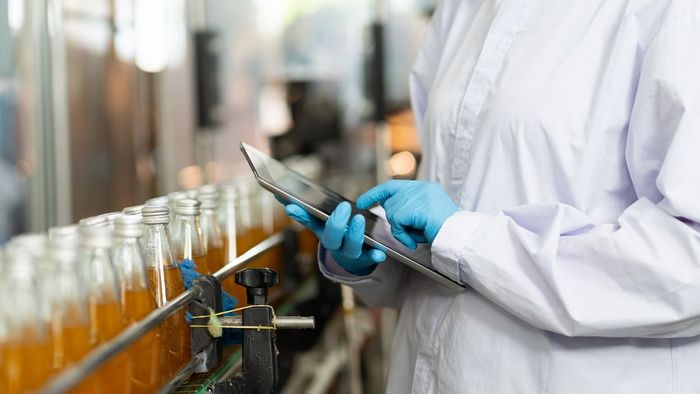 As food and beverage companies look to artificial intelligence to modernize and streamline their plants, Jonathan Darling believes the technology can be used to bring CPGs closer to their consumers.
Darling, the industrial automation market segment leader for Schneider Electric, said the ultimate goal of his company is to bring tools like AI to companies to streamline their supply chains in an effective way.
One way AI can be effectively utilized by food and beverage companies, he said, is contextualizing data points to center their consumers in the products they create and what consumer groups they should serve — for example, using data that shows if a consumer is more likely to buy Oreos since 70% of their social media followers bought them.
"It can help to analyze data to see if decisions can be made on new equipment investments or, if they need to shift how they're making a product to reduce overuse of ingredients or loss of ingredients through manufacturing issues or efficiencies," Darling said.
Several food and beverage companies have leveraged and increased their reliance on AI in recent years for new product development, often in burgeoning categories like better-for-you foods. Last year, Mars entered a collaboration with life sciences company PIPA to advance the development of plant-based ingredients for new products. And in April, beverage giant AB InBev announced the development of a "futuristic beer" — Beck's Autonomous — which was selected by artificial intelligence after developing millions of flavor combinations. And ADM is partnering with food tech company Brightseed to develop immunity-boosting ingredients.
Darling said that while AI is a game changer, its outputs are only made up of its inputs.
"We understand that the tool is not the answer, but it is the conduit that helps companies move towards the achievement and accomplishment of their goals," Darling said.
Darling said Schneider Electric works with a variety of CPGs — large breweries, coffee manufacturers and water bottlers — to verify that the machinery in its facilities is not at risk of obsolescence. It then helps companies create a roadmap to implement new equipment into its plants, in terms of budgets and resource allocation.
While there are fears among some observers about the potential for increasing artificial intelligence leading to mass labor displacement, Darling said food and beverage manufacturers can use AI to improve their plants and keep them running. Specifically with the recruitment process, he said, the technology can help ensure candidates are qualified for the positions.