16 Apr 2023
ADM And Believer Meats Partner To Expand Cultivated Meat Industry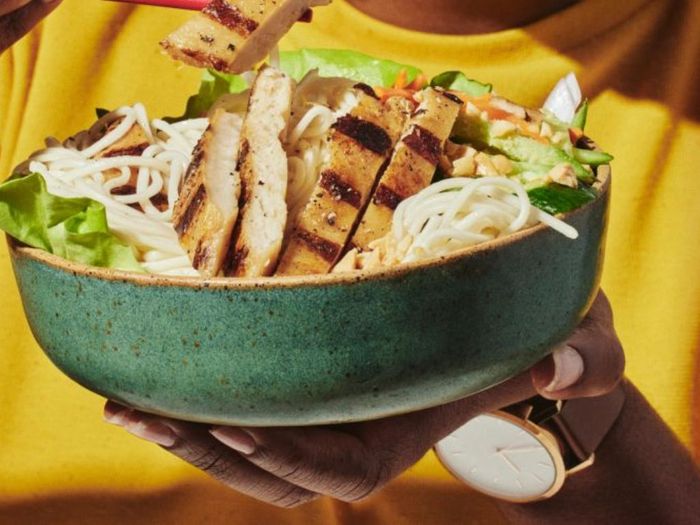 A new protein partnership aims to widen the protein ecosystem by expanding meat alternative offerings.
Archer-Daniels-Midland (ADM), a global conventional protein leader, and Israel's Believer Meats, a cultivated meat pioneer, have signed a non-exclusive memorandum of understanding (MOU) to collaborate on the development and commercialization of cultivated meat products.
The companies say the aim is to explore new ways to deliver on the growing consumer demand for meat alternatives.
The growing demand for protein alternatives
With the global population projected to reach 10 billion by 2050, the challenge of meeting long-term food security needs becomes increasingly urgent.
ADM says it sees cultivated meat as an exciting and sustainable way to expand protein choices for consumers. Despite the lack of regulatory approval outside of Singapore. 70 percent of consumers are already aware of cultivated meat.
"Cultivated meat represents an exciting evolution and yet another way to meet long-term food security needs — along with other traditional and novel sources of protein," Leticia Gonçalves, ADM's president, Global Foods, said in a statement.
"We're proud to work with a true innovator like Believer to explore new ingredients and solutions to propel the development of these exciting products, and excited to continue to add valuable partners as we work across the industry to meet growing demand driven by the enduring trends of food security and sustainability."
Believer Meats CEO Gustavo Burger calls the collaboration a natural fit.
"By pairing ADM's leading expertise in ingredient application development, and complete nutrition solutions they bring to their customers, with our groundbreaking cell-cultivation technology, with its unmatched efficiency and scalability, we aim to accelerate the development and commercialization of high-quality, safe, and delicious meat products that deliver on the increasing demands of our growing global population," he said.
"Together, we have a unique opportunity to shape the future of the protein industry and create a more sustainable food system for generations to come."