How blockchain technology will transform the food industry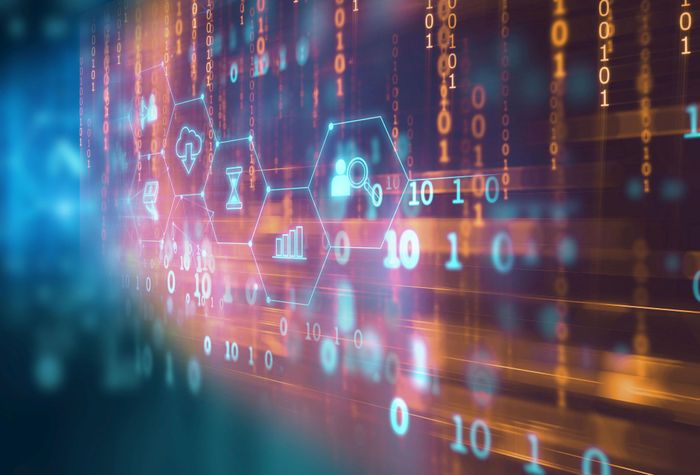 There has been a lot of noise on cryptocurrencies and Bitcoin of late.
Cryptocurrencies could be the next biggest economic revolution the world has seen since the internet. Bitcoin has brought to light blockchain technology, which offers great potential for food safety and verification in the agrifood sector. Yet it is far from being the panacea for a range of issues affecting the industry.
Simply put, blockchain technology is a way of storing and sharing information across a network of users in an open virtual space. Blockchain technology allows for users to look at all transactions simultaneously and in real-time. In food, for example, a retailer would know with whom his supplier has had dealings. Additionally, since transactions are not stored in any single location, it is almost impossible to hack the information.
For consumers, blockchain technology can make a difference. By reading a simple QR code with a smartphone, data such as an animal's date of birth, use of antibiotics, vaccinations, and location where the livestock was harvested can easily be conveyed to the consumer.
Food safety
Blockchain makes a supply chain more transparent at an all-new level. It also empowers the entire chain to be more responsive to any food safety disasters. Massive organizations such as Nestlé and Unilever are considering blockchain technologies for that very reason.
Walmart, which sells 20 per cent of all food in the U.S., has just completed two blockchain pilot projects. Prior to using blockchain, Walmart conducted a trace-back test on mangoes in one of its stores. It took six days, 18 hours, and 26 minutes to trace mangoes back to its original farm.
By using blockchain, Walmart can provide all the information the consumer wants in 2.2 seconds. During an outbreak of disease or contamination, six days is an eternity. A company can save lives by using blockchain technologies.
Blockchain also allows specific products to be traced at any given time, which would help to reduce food waste. For instance, contaminated products can be traced easily and quickly, while safe foods would remain on the shelves and not be sent to landfills.
Preventing fraud
However, it will work only if the data at the source is accurate, as current practices in the industry are much more open to human error. Much of the compliance data is audited by trusted third parties and stored either on paper or in a centralised database. These databases are highly vulnerable to informational inaccuracies, hacking, high operating costs, and intentional errors motivated by corruption and fraudulent behaviour.
Blockchain operates anonymously, so mistakes would be traceable to individual culprits. Considering recent food-fraud scandals in Canada and elsewhere, this feature is not trivial. Blockchain technology provides a method with which records are kept permanently.
Most importantly though, it facilitates data-sharing between disparate actors in a food value chain. Many retailers have sold fraudulent food products unknowingly. With the use of blockchain, those days could come to and end.
Source: The Conversation Media Group