21 Aug 2022
What's Happening in Food Manufacturing in 2022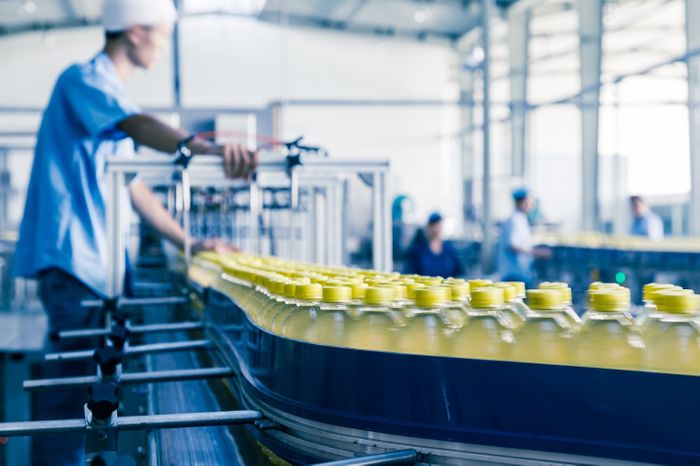 "The new normal" was a term used in 2020 to describe the chaos caused by pandemics in the supply chain - many processors hoped that the new normal would disappear, reverting to the pre-2020 paradigm.
However, in 2022, the previous status quo for food processing and logistics, as well as ingredients, supplies, labor, and construction, might no longer be the case. There is instead a constantly shifting reality that entails all the components required for the construction and operation of food production facilities, but they are rarely coordinated.
The Clear Seas Research, a B2B market research firm, recently surveyed processors on a wide range of industry challenges to identify what factors are shaping the industry today and what obstacles operators face in 2022. Here are some highlights.
Throughput
67% of those surveyed say gross throughput in 2022 will increase by an average of 24%, a 2% increase over 2021. About one-third of respondents (31%) reported staying the same, up from 24% last year. The top reason for increased throughput (39% of respondents) in 2022 is increased sales due to new customers and new business.
Inflation and Cost per Product
Inflation is impacting all areas of the industry, and survey results reflect that. Of those surveyed, 52% reported an increase in cost per product in 2021, and that number has skyrocketed to 81% this year. An increase in costs for ingredients like corn and wheat is the top factor driving the uptick in this segment. Raw material costs like steel, aluminum, and cardboard are a close second.
Control Management Prevention
The supply chain remains an unpredictable element for food processors, and 45% say it's more confounding than ever. Sanitation was cited by 14% of respondents, down from 20% in 2021. While the supply chain continues to be difficult, operators that invested in food safety and sanitation initiatives during the pandemic are realizing the benefits today.
Cybersecurity
1 in 10 processing facilities say they've experienced a cyberattack within the past three years, and have taken steps recently to counter additional attacks. More than half of processing facilities are installing specialized hardware or software (51%) and adding enhanced cybersecurity training (46%) to their production and IT networks.
Enhancing Productivity
Those surveyed this year also cite additional needs to improve overall productivity in their operations, including 80% looking at equipment upgrades and expanding packaging lines. 55% say they want to expand their packaging lines (a great need for 15%) and production facilities. 22% say improving supply chain management is a great need, up from 11% last year.
Labor and Overall Trends
The impact of COVID-related initiatives fell to 4% among those surveyed, down from 7% last year. 42% of respondents say they've increased their workforce, up from 31% a year ago. 58% of those surveyed say they are currently understaffed, compared to 50% in 2021. While 70% added overtime for existing employees, changes in shifts or production schedules increased from 56% to 64% compared to 2021. Automation/robotics/AI is seen as the number-one trend in the industry right now, followed by concerns about labor shortages.
This article was originally published here